| | |
| --- | --- |
| Posted on December 9, 2014 at 1:01 PM | |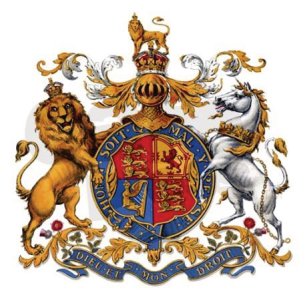 It's hard to believe it is Christmas time once again.  It seems like only yesterday when we took down the outdoor lights so we could mow the yard.  We are all well here out in Eminence.  Like everyone else we are busy this holiday season.  We currently are dealing with house guests.  Prince William and the wife are shacked up here. We just call them Bill and Kate.  We were guests at their wedding if you will remember.  They called and said that they were coming across the pond to give little George some time to bond with his great granny and they needed a place to stay.  We said sure we would put them up.  We thought "what would a night or two hurt?" Needless to say I was a bit alarmed when I saw the large amount of luggage that accompanied them.  From the looks of things they may be here until Valentine's Day!  I had to go to the grocery to lay in provisions.  Billy is not much of an eater but Kate…..she may be svelte and tell everyone she eats like a bird but here's the truth.  Eats like a bird…terradactyle maybe!  Mercy she can really put it away.  If you put gravy on it, she will eat it.          

They are relatively easy to entertain though.  They both are big TV watchers.  Billy just loves Here Comes Honey Boo Boo and Kate is nuts over My Big Redneck Wedding.  She says it reminds her of her days as a blushing bride.  I told them I could hardly wait until the new Downton Abbey season starts in January.  Kate told me there are 300 year old dust bunnies under the beds in that house.  It pays to have an inside track on these things.  They like to play cards too.  They both are big poker enthusiasts.  Billy likes to wear sunglasses when he plays Texas Hold 'Em.  We just let him pretend he is sitting at the table at the MGM Grand when he is really sitting at the Adams Township Not So Grand instead.          

You learn a lot about people by observing their day to day habits.  Billy is a fastidious guy.  He flosses his teeth all the time and never goes anywhere without a nail buffer.  Kate has bad feet from wearing all those fashionable shoes so she likes to soak her corns about every night.  They both snore like the devil.  Kate says it is because she has a bun in the oven and Billy mumbles something about his gene pool.  Needless to say we haven't had many silent nights this holiday season.   I asked them if perhaps they would like to maybe go visit the west coast and they said that they thought Leslie and I were movie stars enough for them.  I am presently scurrying around trying to get a baby shower organized for her.  I am thinking that they are hanging around waiting for some kind of party.  I got Kate registered at Gander Mountain and Cabelas.  She just loves those camo diapers.  She wants casual clothes for the little one.  Pap Paw Charlie already has bought a kilt for the new arrival.  Nothing looks more regal than a little prince wearing a blazer and a skirt. Mee Maw Camilla has picked out a cute little hat made from weeds just like that beautiful head piece she wore at her wedding.  I will try and see if I can't get the little thing a John Deere hat so it will have something decent to wear.  On the inside track…I inquired about the rumors concerning a split between Chuck and Cammie and she said all she knows is that the two just keep saying they can't wait until they move "into the big house".   You heard it here first.          

I asked Kate if she had any name choices for the wee one.  She tells me she is leaning strongly towards "The Baby Formerly Known as Prince" if it is boy and Lizzy Bell in honor of Grammy if a girl. I asked her if she had any menu preferences for the baby shower and she said "yes".  She wants Southern Comfort Punch, boiled peanuts and Texas sheet cake.  She certainly has embraced the flavor of the colonies.  Billy has gone out deer hunting while he was here.  Just like most novice deer hunters he was a bit premature on the trigger.  We were going to take that steer into the butcher shop anyway.          

I was struggling to try and think of a little Christmas gift for them.  I wanted something very American and that they could have on display to remind them of their visit here.  After talking it over with Leslie we thought maybe something they could put in their yard would be a nice choice. We decided on some pink flamingoes and a yard sign that reads "Eat More Possum".  Even though we have enjoyed doing our part for diplomacy we are hoping to see their heels before New Years but it is not looking very favorable.  They threw out a hint about inviting Barack and Michele over to play cards on New Year's Eve.  I am trying to discourage this.  I know Billy and he is a poor loser when it comes to poker and it is common knowledge that Barack deals from the bottom of the deck.  Last thing I want is an international incident out here on 142.   Oh well as the gracious hosts we will make do.  I reminded them that they recovered King Richard's body in that parking lot and they probably were needed at home for the funeral but Billy brought up the fact that DNA has since proven he was not really the heir apparent.  I told him over here a "Woods Colt" is just as much family as any cousin but them Brits like them blood relatives you know.           

Well, that's about enough from all of us from out here in the flat land. We wish you and yours a Merry Christmas and a healthy and happy New Year. 

Ellen and Leslie  

P.S. If you would like a couple of well-bred house guests please let me know.
Categories: None
/