| | |
| --- | --- |
| Posted on December 23, 2014 at 11:52 AM | |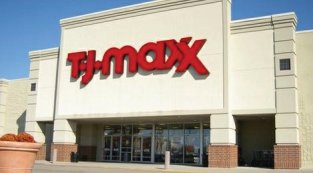 You know one of the nice things about Christmas time is the way it can open up new experiences.  Case in point the husband shopper.  Leslie and Christmas shopping have always been a precarious dance.  The fancy cat toilet incident of a few years back is still talked about worldwide.  Rule #1 is never begin your shopping before 5 days prior to Christmas.  There must be something about the heart racing thrill of the hunt that comes with being under the gun.  I must assume part of the blame because I am not good about giving him ideas.  Early in our relationship he bought me clothes for Christmas.  They were 2 or 3 sizes too large, he knew they were too big but he loved the colors and thought they would look nice on me regardless if they fit or not.  You have to love a man that thinks that way. 
Yesterday he announced to me that he had discovered a new store...T.J. Maxx.  He just happened to walk into it to investigate.  Now this is a farmer that shops throughout the year at the hardware and Rural King.  I am sure there was some kind of alarm triggered when he stepped through the door.   He said "That is really some store.  They have all kinds of things in there" as if I had spent the last years of my life cloistered on the moon. I am thinking, "I bet he was overwhelmed by the fact that there were no bins of bolts or rolls of roller chain."   He seemed excited about what he purchased so I can only hope that I can show the same excitement as well when I unwrap it.  He said "they gave me a first time discount and all kinds of savings!"  How did that sales clerk know this was his first venture into the world of T.J. Maxx?  One can only speculate from the wide eyed expression underneath him John Deere cap was an indication.  I just hope this taste will not turn him into a shopaholic.  I can see him fighting me for the sale ads to see the latest sales on housewares.  The next thing I know he will be accumulating a stash of Kohl's cash. 

What if he turns his farming buddies onto this?  They will be texting each other sharing the coup they scored with a 20% off sale.   I foresee long winter days with the local crowd sitting in the shop talking herbicides and clipping coupons for Marshalls.  I just hope next year at this time I won't be writing about holding an intervention cutting up credit cards and prying the white sale flyers out of their hands.   Opening up new horizons does have it's responsibilities.  I only hope I am up to the task.
Categories: None
/